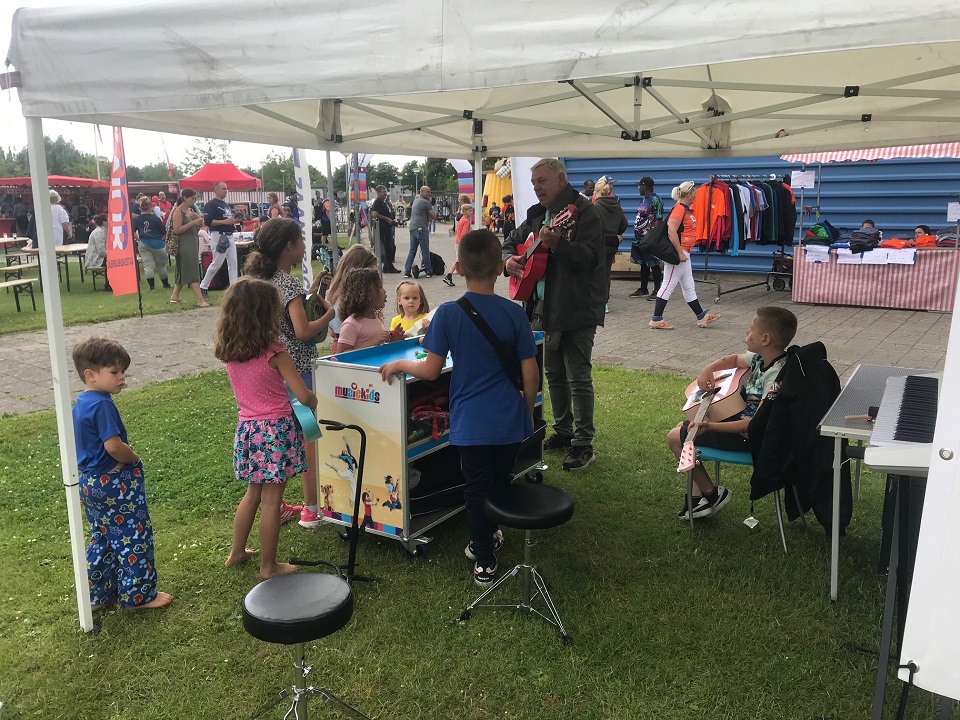 Muziekids recently was a guest at the 'Windmill Classic' at Baseball & Softball Club Almere.
An international 'Slowpitch' Softball tournament with dozens of teams from all over Europe and many hundreds of participants.
Muziekids Almere was chosen as the 'Charity' at this 7th edition of the well-known family sporting event.
Participants make a contribution – their support – to a local foundation or institution that is committed to youth and means a lot to children.
This time this loving honor fell to the beautiful Muziekids Studio in DeKinderkliniek Almere.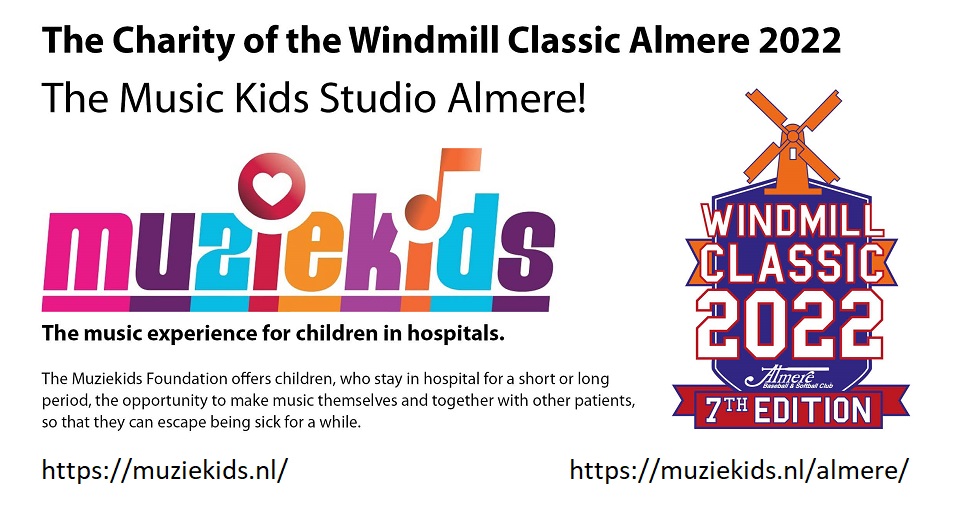 Numerous children of the participants were able to get acquainted with various fun musical instruments on the tournament days. Discovering music and feel the realtionship of music with sports. Making music together with our studio volunteer – Master Phillip – was a true experience for the enthusiastic kids! Even their sports moms and dads joined in between the games and made the musical party so complete.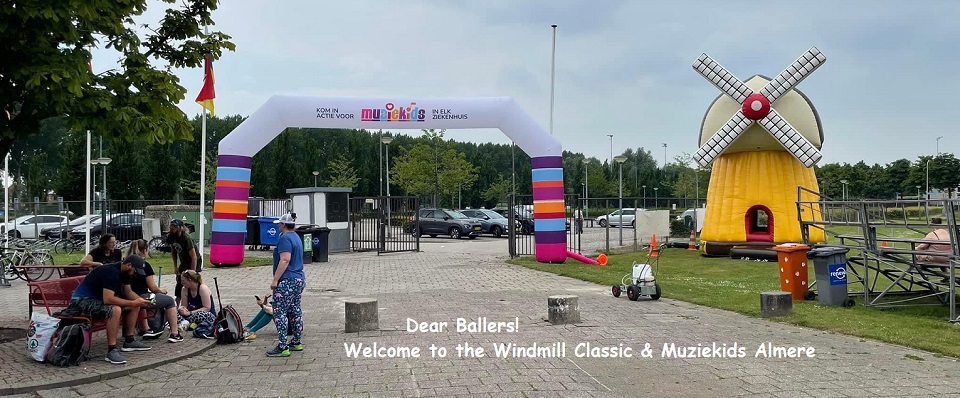 Muziekids was strikingly present with a beautiful colorful entrance gate, banners on the fields, orange plastic bottles collecting containers and a cheerful, inviting music party tent, which attracted the necessary attention. In addition, and before the tournament, the teams received a beautiful poster and a beautiful flyer, in which our charity was presented and explained in more detail.
During the 'Windmill' we already received the first grateful donations from participants and teams. So sweet. Awesome.

Windmill Classic Almere, BSC Almere, Teams, Participants
On behalf of the children, the patients in DeKinderkliniek …
THANK YOU!